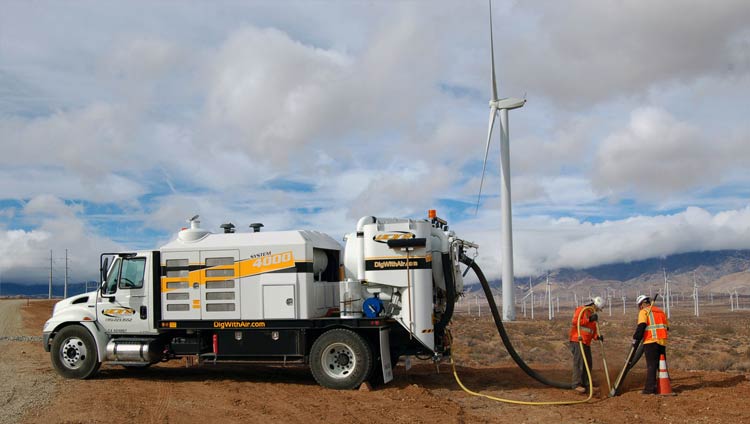 When Trevor Connolly engages in a conversation about the family business he's been part of for the last seven years, the inner strength he relies on to provide relentless customer service and foster a positive work environment becomes very evident. As vice president and member of the board of directors at Barone Vacmasters, Connolly takes a great deal of pride in the products the company manufacturers, the devotion of loyal employees and, above all, the customers who continue to make their business a success.
A leader in the air-vacuum excavation system industry, Barone Vacmasters designs and manufactures excavation systems as a safer alternative to digging with an excavator or backhoe on construction and other excavation projects. In addition to the air vacuum systems, Barone Vacmasters also manufactures a hydrovac system known as the SpoilVac, which uses a high-pressure water system with a water lance to break apart the soil while simultaneously vacuuming debris into the spoils tank. Both systems master the task of digging holes while minimizing the potential hazard of hitting an electrical conduit or gas line buried below ground.
"We've seen an increase in demand for vacuum excavation systems as regulations within the industry have been newly established or updated to ensure a safe working environment," said Connolly. "The hydro and air vacuum excavation options are much safer, and in some instances required when digging in areas where underground infrastructure is present."
Feedback from customers also plays an important role when it comes to engineering, designing and manufacturing air and hydro vacuum systems. "The customer satisfaction with our equipment is how we grow our business," added Connolly.
Barone Vacmaster units are manufactured in-house, at a facility located in Arvada, Colorado. By building the units in one location, the company can ensure they are producing high-quality products that meet the needs of their customers. "We manufacture very good, reliable and rigid pieces of equipment our customers rely on for durability, sustainability and profitability," said Connolly. "We consider the John Deere engines we use in five of our units to be the source of inner strength for our machines because they are the most viable, durable diesel engines we could put in our equipment."
Producing high-quality products is also a direct result of having a strong team of dedicated employees with an unmatched skill set when it comes to manufacturing the equipment. "We have many employees who have been with the company for 10, 20, 30 and even 40 years. These individuals take a lot of pride in their work, and have a lot of faith in the company they work for. This means a lot to us," said Connolly.
"For me, this is a family business," added Connolly. "I want to see the company continue to succeed as a pioneer and industry leader in manufacturing vacuum excavation equipment. The only way to do that is for me and my entire team to put the customers' needs first and foremost."